For Communities & Landowners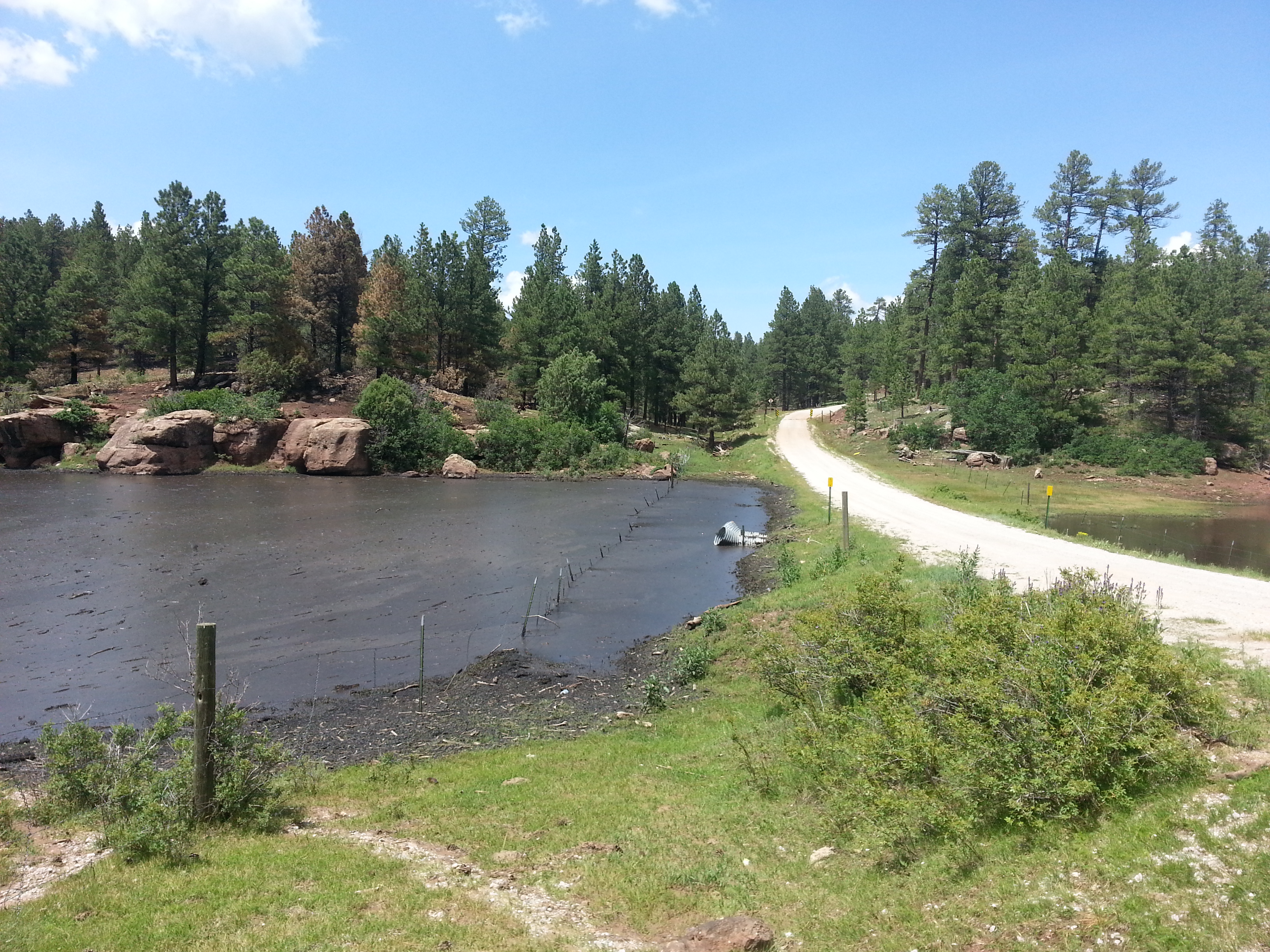 Damaged culverts and a pond with high levels of suspended sediment.
Soil and Water Conservation Districts in the Southwest
Conservation districts are excellent partners to aid communities and landowners in efforts to plan for, mitigate, or recover from post-fire flooding and erosion. These groups provide education, technical assistance, project management, and hands-on assistance. Conservation districts are also important links to funding sources and assistance programs such as the Emergency Watershed Protection program offered by NRCS.
There are associations of conservation districts in all states in the Southwest.
Arizona
Arizona Conservation Districts
Map of Arizona Conservation Districts
Colorado
Colorado Association of Conservation Districts
Map of Colorado Conservation Districts
New Mexico
New Mexico Conservation Districts
Map of New Mexico Conservation Districts
Nevada
Map of Nevada Conservation Districts
Utah
Map of Utah Conservation Districts
Other Groups
Fire Adapted Community Learning Network
The Fire Adapted Community Learning Network is a group that works with communities across the nation to create a more wildfire-resilient future. The purpose of the FAC net is to exchange information, collaborate to enhance the practice of fire adaptation, and work together and at multiple scales to help communities live safely with fire. This includes embracing resiliency concepts and taking action before, during, and after wildfires.
New Mexico Fire Learning Network
The New Mexico FLN has two major areas of focus—the Rio Grande Water Fund and the development of a Burned Area Learning Network. The Rio Grande Water Fund is engaging more than 40 private and public partners to fund and implement forest and watershed treatments to improve forest health and reduce the risk of severe wildfire in the Rio Grande watershed. To mitigate the effects of severe fires that do occur, the Burned Area Learning Network is developing a robust landscape-scale approach to integrating post-fire response into pre-fire planning.
Pikes Peak Fire Learning Network
The Pikes Peak Fire Learning Network works with the communities and forests in the Pikes Peak region on Colorado's southern Front Range. The PPFLN is focused on enhancing the capacity of local organizations by providing them with opportunities to learn from one another, gain valuable hands-on fire management training and increase community engagement on fire and forest management issues.
The overarching goal of Fire Adapted New Mexico is to create fire adapted communities that acknowledge and take responsibility for their wildfire risk, and take actions to protect residents, homes, neighborhoods, businesses, infrastructure, forests, and open spaces.
How to Find a Watershed Group in your Area
Find your watershed using the EPA's Surf Your Watershed website by selecting your zip code, city, state, or stream. Once you locate your watershed, click on the link for "citizen-based groups at work in this watershed." You can contact one of these groups to find out about cleanups, monitoring activities, restoration projects, and other activities.